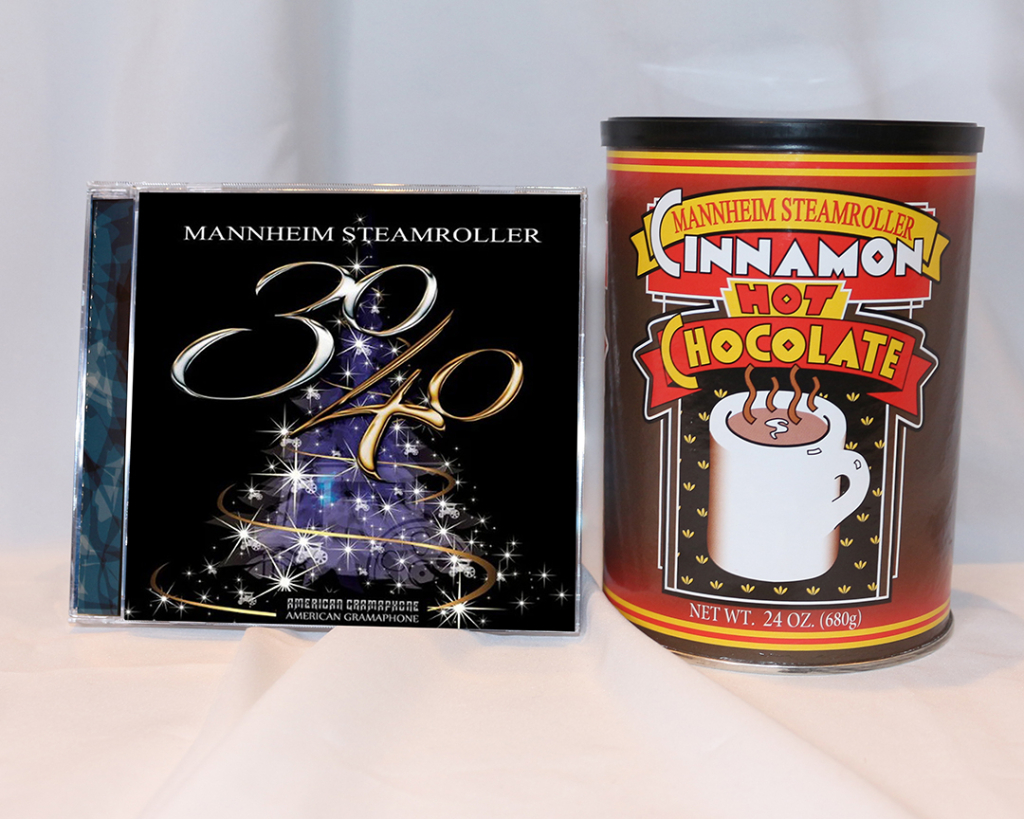 Enter to win below… a copy of the "Mannheim Steamroller 30/40" CD which celebrated the 30th Anniversary of the group's first Christmas album AND the 40th Anniversary of the first release from their Fresh Aire series.

In addition to the CD you also receive 24 ounces of Mannheim Steamroller's ONE OF A KIND – CINNAMON HOT CHOCOLATE MIX.

Mannheim Steamroller is bringing their annual holiday to 78 cities across the country.
Visit www.mannheimsteamroller.com to find a show near you.

Courtesy of American Gramaphone Records.